This post contains affiliate links. Find out more here.
We have a number of seasonal books in our house that we enjoy to read. So now that autumn is here, I thought I would share some of our favourite autumn children's books to read with young children. I haven't included any Halloween books as I have a separate post on our favourite books for Halloween.
Wakey, wakey big brown bear. Tracey Corderoy, Rachel Swirles.
This is an enchanting seasonal story about a bear who doesn't want to go to sleep for the autumn/winter. He doesn't want to miss out on rolling in crunchy leaves, splashing in giant rain puddles or making snow bears. Even the illustrations and colours are perfect for autumn. We love reading this story through the autumn and winter months.
Available to buy now from Amazon.
Tree: Seasons come, seasons go. Patricia Hegarty, Britta Teckentrup
This is a gorgeous book that explores the changing season through the life cycle of a tree. We love the illustrations and the clever cut-out elements add another element to the book that children love. The accompanying text has a lovely rhyming rhythm to it. The illustrations are colourful and perfectly represent the changes that trees undergo through the seasons.
Available to buy now from Amazon.
The Gruffalo, Julia Donaldson, Axel Scheffler
We read this classic all year round but for me, its a perfect autumn read. I'm sure you are more than familiar with this classic rhyming book. We love this book and my 4 year old loves hunting for the Gruffalo whenever we are in the woods.
Available to buy now from Amazon.
Millie-Mae in autumn, Natalie Marshall
This was the first seasonal book I bought my eldest daughter when she was a toddler. We are enjoying reading the series again with my youngest now too. It's a really simple board book with lovely illustrations and a few tactile areas. The book follows Millie-Mae through an autumn day focusing on the tree around her house, what she wears for the season and playing in the autumn leaves at the park.
Available to buy now from Amazon.
Autumn, Ailie Busby
This board book is another great book for introducing seasons to toddlers. The illustrations are really sweet too. Follow the children as they have fun playing indoors and outdoors in autumn. This book is sure to get your children excited about autumn activities such as collecting acorns, splashing in muddy puddles and picking apples, pears and pumpkins.
Available to buy now from Amazon.
A stroll through the seasons, Kay Barnham, Maddie Frost
This is a great introduction to seasons for preschool and early primary school age children. Again the illustrations are colourful and engaging. This book covers all the seasons so it is perfect to dip in and out of all year round.   It talks about the type of weather, the sun rising time (early or late), what goes on in nature (e.g. leaves changing colour) and what happens to the animals (such as birds flying south). This book encourages children to wonder about the world around them. The book finishes with some suggested activities which are mostly too advanced for my 4 year old but I love that this means the book will grow with her. Finally, there are 4 suggestions for other seasons books that you might enjoy (spoiler – tree: seasons come, seasons go is included).
Available to buy now from Amazon.
Nature's day, Kay Maguire, Danielle Kroll
We bought this for F last Christmas. If I'm honest it's still a bit advanced for her and we would have been better getting her A stroll through the seasons. However, I love this book and we do dip in and out of it reading little bits now and then. For older children, this is the perfect book to build on their seasonal knowledge. The illustrations are beautiful and perfectly represent the seasons. For each season there is a general overview of the season followed by a couple of pages on each season in the garden, the veg patch, the woods, the farm, the field, the pond, the orchard and the street.
Available to buy now from Amazon.
So these are my favourite books to read with the girls this autumn. Do you have a favourite children's book to read in autumn?
If these books have left you excited about autumn adventures, you might like to read our family autumn bucket list to get some ideas.
Pin for later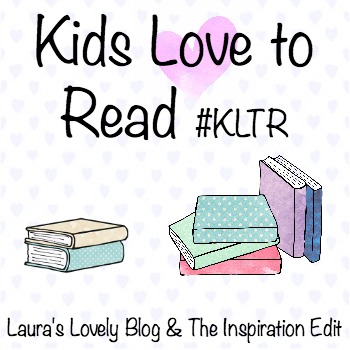 Disclosure – The ladybirds' adventures is a participant in the Amazon Services LLC Associates Program, an affiliate advertising program designed to provide a means for sites to earn advertising fees by advertising and linking to Amazon.co.uk. In English: If you click and buy through them, I will get a small amount of money to spend on Amazon. This does not affect the price that you pay.